May 07, 2018
---
Why do so few businesses use analytics for inventory?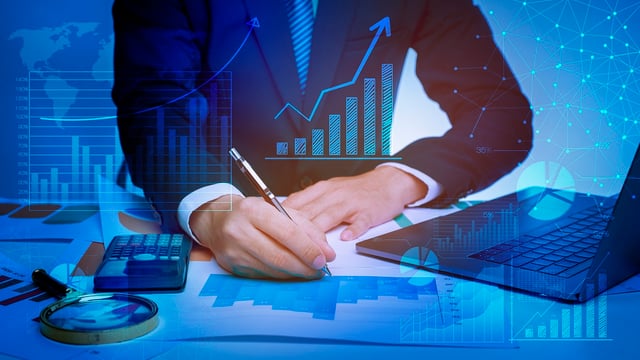 Here's a troubling stat that is not surprising in the least:
"A new study reveals that only 34.7% of wholesale supply chain executives say their current inventory planning process provides actionable insights on customers, inventory and demand — and that they are fully using those capabilities." (From Retail Touch Points.)
Yikes. The idea that so many businesses — at a painful ratio of 2:1 — are ignoring the analytics that are available to better manage their supply chain is appalling.
A warehouse that holds random amounts of excess stock and is regularly stocked out on other items is a warehouse that is ruining profits. For those businesses, nearly every single sale and purchase order locks in a dramatically reduced profit margin, making it incredibly difficult to grow.
Why do so many businesses do this? Because they think it's cheaper. Because they think it's easier. Because they are afraid of making a change, no matter how easy it would be to implement. They think they are able to take shortcuts when they plan their inventory, and they don't have any concept of how much cash is trapped in excess.
This line of thinking just doesn't fit with today's supply chain landscape, and it's incredible how much money these inefficient processes cost businesses. Which side of that 2:1 ratio is your business on?
Without proper insights into your inventory, you're bound to repeat the same problems of excess and stock-outs again and again. Imagine what you could do if you freed up the capital that is tied up in those excess items taking up space and gathering dust. There's no telling how much capital you could unleash.
Relying on spreadsheets and data dumps from your ERP that you manually manage just doesn't work. You need data-based forecasts, item classifications and dashboards that provide visibility into problem areas.
For years, NETSTOCK users have had access to those tools, and the results speak for themselves. Here's a testimonial from one NETSTOCK user that saved about a million dollars after they integrated the app.
A million dollars. Think about that. How much money is trapped in your warehouse? Could you even come up with a estimate off the top of your head?
It's time to move past the tools of the last century. Get rid of the inventory spreadsheet and embrace the analytics, forecasts and KPIs you need to run a business in the modern world. Get in touch with NETSTOCK to learn how this will impact your business.
---
Written by Eric Graf
Eric works with the NETSTOCK channel partners to help solve key supply chain problems together.