May 25, 2020
---
Why do I always have Excess stock?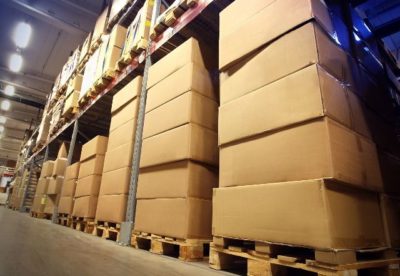 Identifying some excess stock items may be as easy as walking around the warehouse and identifying the products that have not moved for ages. Those dusty old piles are most likely the worst form of excess; obsolete or dead stock. Somewhere in-between though, there will be many more items that are in excess of requirements. These are all costing you money.
What is excess stock and how can these less obvious items be identified?
Simply stated: Excess stock is inventory in excess of demand.
Why all the fuss around excess? Is it really that evil?
No matter how we feel about it, the fact is that excess stock ties up valuable resources. The more critical cash flow is in a business, the more important it is to identify, dispose of excess and minimise the risk of creating more.
Identifying excess stock
For a start, identifying excess stock is dependent upon the Classification status of an item. Classification therefore must be accurate.
For example:
For a non-stocked item, any stock on hand less back orders will generally be regarded as excess. The very name of the status "non-stock" indicates that the goal is to hold "no stock" and therefore any free stock is by definition excess
Identifying excess for stocked items requires additional information. The stock on hand on the floor must not exceed the "safety stock plus the replenishment cycle stock." This is often referred to as the "maximum stock level." Any stock on hand greater than this quantity is therefore excess and should not be in the warehouse. Beware: the portion of this excess that can be disposed without compromising customer fill rates requires a different calculation. See below for the impact of the lead time

Forecasts must be as accurate as possible
The lead time must be accurate
The Replenishment cycle must be correct
Safety stock must be correctly set

The impact on the lead time in the replenishment process cannot be ignored when determining the quantity of excess that can be disposed of. Remember that if the excess above the "maximum stock level" is disposed of and there are no purchase orders in the pipeline, if an order were to be placed now, it would only arrive a lead time later.
Tip: Before considering implementing an Inventory Management System, verify that the system includes the impact of the lead time when calculating the "disposable excess quantity" for stocked items
The cost of excess stock to the business
The cost of carrying excess stock is not always obvious:
Due to the costs of warehousing, stock-taking, insuring, shrinkage and damage excess increases operating costs and decreases overall competitive advantage
Lost opportunity cost; the money tied up in excess could have been used to purchase an optimal volume of saleable stock. The more frequently you do that in a year (turn the stock), the more cash and profit you generate. The longer the opportunity is lost, the greater the impact on the business
The cash lying in the warehouse in the form of excess stock generates nothing of value. In fact, it will ultimately have to be provided for, written down, written off or even scrapped. This impacts the bottom line and Management is usually reluctant to deal with it. Ignoring it does not make it go away. The impact just gets worse
What causes excess stock?
Over forecasting is one of the most obvious causes. Over forecasting results in over ordering. The longer the lead time, the more dramatically over forecasting will create excess
The temptation to purchase a larger than normal quantity in order to get a "good deal" often ends up being a very bad deal. Good information, a thorough understanding of how money is made by turning inventory as quickly as possible and a good Inventory Management System are all essential when considering these deals
Calculating recommended order quantities using lead times longer than the supplier's actual lead time results in deliveries being received before they are actually required
Ordering without an effective Inventory Management System to calculate the recommended order poses a high risk in the first place. Without a system, the Buyer will always have an opinion on what quantity must be ordered. This opinion may well be unfounded
Supplier's Minimum order quantities results in excess stock
Ordering non-standard products without a firm customer order often results in excess
Placing a poorly considered "initial purchase order" for a new product launch without thorough prior market research is a very common cause of excess
Over-ordering products with a limited shelf life
Over-ordering products with a short life cycle can result in excess stock that cannot be sold even at a huge discount
In summary
Even though excess stock will be generated in the running of virtually any business that carries inventory, the following actions will reduce the risk of generating excess and facilitate the disposal of it at a minimum cost to the business:
Use an Inventory Management System with effective Classification, Forecasting, Safety stock and Ordering modules to place the best possible order in the first place
A key requirement of the system is a dashboard that identifies and displays the excess items by descending excess value
The ability to identify and correct over-forecasted items as soon as possible is essential
Periodically review lead times, especially for the suppliers from whom you purchase the most inventory
Excess will always be generated. Set up a formal excess stock disposal team. We'll cover this in more detail in a separate blog post
This blog post focuses on the physical stock sitting in the warehouse. We will address "excess" in the supply chain pipeline in a separate blog post under the title of "Surplus order management"
---
Written by Barry Kukkuk
Barry comes from a systems architect and application development background. He started his career as the co-founder and chief developer for Icon Retail Management, a full-fledged retail management system that integrated with mainstream ERP. Barry later conceptualized and developed Inventory Optimiza for Barloworld Logistics and provided technical support for the application. It was here where Barry's passion for Inventory Management solutions began and the industry where he would later return. Barry went on to start his own business in 2008, where he was an avid user of cloud-based apps and would only use online solutions for his business. In 2010 Barry began his journey with NETSTOCK. His enthusiasm for Inventory Management and his strong belief in "all things Cloud" collided, and we saw the release of the Inventory Management solution - NETSTOCK. Barry is the CTO at NETSTOCK, where he is responsible for all customer-facing technologies and systems that keep thousands of NETSTOCK customer instances working correctly.