Jun 06, 2017
---
How to leverage the latest supply chain technologies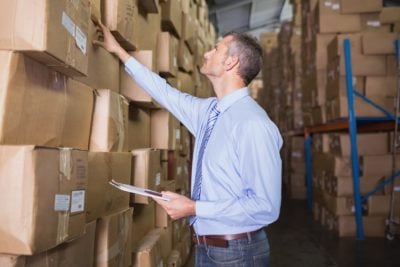 The NETSTOCK team is dedicated to informing you about supply chain innovations. It's our passion and our expertise, and providing inventory optimization is why we built our app. On Wednesday, June 14th, we'll be co-hosting a webinar with our colleagues at B2BGateway, who are integrated EDI experts, on the topic of leveraging the latest supply chain technologies. Together, we form a critical combo for businesses that want to maximize their profitability through their warehouse.
As always, we aim to educate our audience about inventory optimization and how to implement it. Far too many small and medium-sized businesses use outdated tools like spreadsheets to manage their inventory replenishment. The result is an increased likelihood of painful stock-outs and the accumulation of costly excess inventory, not to mention lots of wasted time spent dealing with these problems. In the webinar, we'll take you through the best practices of inventory replenishment to show you how to make improvements in your process.
Similarly, our friends at B2BGateway offer a cloud-based solution to create a supply chain communication hub. And also like us, they deliver their integrated EDI solutions across the globe. We're proud to be partnering with them, and we're confident you'll learn some key concepts about supply chains when you join us for our forthcoming joint webinar. Be sure to click here and register today! Also, feel free to contact us if you have any questions before the event. And you can start your journey on learning about inventory optimization by checking out a demo.
We look forward to talking to you further about how to leverage the latest supply chain technologies in your business!